January 27, 2021
Howard A. Learner
Op-Ed: Seizing the Paris Climate Accord opportunities for Illinois
Illinois and the Midwest stand to benefit as the Biden administration renews the federal government's commitment to climate issues.
President Biden's Day One announcement that the United States will rejoin all other nations in the Paris Climate Accord is a powerful change of climate course that both advances global solutions and opens Midwest opportunities. Global climate change problems require global solutions to reduce pollution — it doesn't matter for the atmosphere whether greenhouse gases are emitted in Indiana, India or Indonesia. We're all in this together.
Innovative clean energy and clean transportation technologies are necessary tools for global progress. The electric vehicles and renewable energy equipment that we make in the Midwest create jobs, save money and reduce pollution. Exporting these clean energy technologies to developing nations can help accelerate global climate change solutions. That's thinking and acting both locally and globally.
Ford and GM are rapidly re-engineering to produce cleaner cars for Americans to drive and for export. For example, Ford is building hybrid Explorers, Lincoln Aviators and Police Interceptors at its Chicago Assembly Plant, and a battery-electric Transit commercial van in Missouri. GM plans to hire 3,000 engineers and tech workers to bring 20 new EVs to market.
Rivian and Navistar in Illinois, and Cummins in Indiana are moving to produce cleaner EV trucks and more energy-efficient engines.
When it comes to clean energy, the Environmental Law & Policy Center's supply chain reports have identified solar energy and wind power businesses across the Midwest, including local installers and manufacturing plants making wind turbine blades and polysilicon for solar panels. ELPC identified 450 renewable energy supply chain businesses in Illinois, plus 110 solar and wind energy businesses in Iowa, 241 in Minnesota, and 354 in Wisconsin.
That creates a local jobs and new opportunities to export equipment and technical expertise. These manufacturers, developers, installers, and professional services businesses operate in almost every Midwest Congressional district and state legislative district.
Illinois and the Midwest are ground zero in the battle against climate change and for accelerating smart solutions. Our region is the nation's transportation system hub and manufacturing center, and we the nation's largest concentration of remaining old, highly polluting coal plants. We should be the "between the coasts" fulcrum for clean energy and transportation innovations, which are good for the environment and the economy together.
Let's face it — our communities are facing the challenges of climate change, from record-high Great Lakes water levels to more extreme weather events such as the damaging "derecho" thunderstorms, destructive flooding and tornadoes.
The Environmental Law & Policy Center commissioned 18 leading Midwest and Canadian scientists to write the state-of-the-science report on the impacts of climate change on the Great Lakes. It's not a pretty picture: more lakefront flooding, toxic algal blooms choking our waters, invasive species and effects on crop yields.
A recent U.S. House subcommittee report showed that meeting the Paris Climate Accord goals could prevent 253,000 emergency room visits and hospitalizations for cardiovascular and respiratory disease, and 227,000 premature deaths over the next 50 years — in Illinois alone. The total economic value of health benefits from climate action would exceed $1.8 trillion in Illinois.
President Trump's administration did environmental damage and left much work to do. Midwesterners are practical people who try to drive solutions. We take on tough challenges. We put in the work.
We now have a president who prioritizes climate change solutions, values sound science, and will put the "protection" back in the U.S. Environmental Protection Agency to help achieve healthier clean air and safe clean water for all. President Biden declared this Wednesday, Jan. 27, as Climate Day. Illinois and the Midwest welcome the federal government coming back to these much-needed responsibilities.
This Op-Ed ran originally in Crain's Chicago Business on January 26, 2021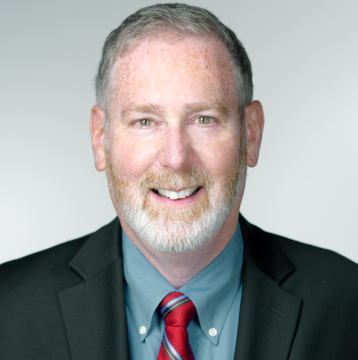 Howard A. Learner,
President and Executive Director
Howard Learner is an experienced attorney serving as the President and Executive Director of the Environmental Law & Policy Center. He is responsible for ELPC's overall strategic leadership, policy direction, and financial platform.
MORE FROM Howard A. Learner